OUTSTANDING LOCATION, GOOD SCHOOLS & RICH HISTORY

Since the 1870s (and possibly earlier during Native American times), Forest Park's main industry has been several large cemeteries.  More recently the Village that was once derided as having more dead people than live has become the home of a very vibrant and growing restaurant and shopping corridor along Madison Street west of Harlem Ave.  Forest Park is the location of the Des Plaines Ave Station that is the terminus of the CTA's Blue Line.  The Blue Line runs from O'Hare International Airport through Downtown and past UIC/Med Center.  Residents have easy access to public transportation via the CTA's Blue and Green Lines and the Eisenhower Expressway which runs through the Village.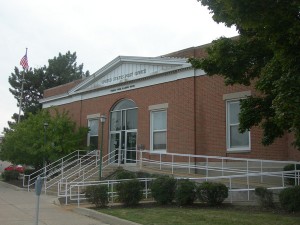 Leisure, recreation and spirits have always figured in Forest Park's history starting with a grand amusement park that operated from 1907 to 1922.  It featured a beer garden, casino, pool, skating rink and a roller coaster that was the highest ride in the nation at the time. The park closed after a fire in 1922.  Forest Park's free flowing beer & spirits and liveley tavern scene stood in sharp contrast to that era's starchy temperance of Oak Park and River Forest.  (Oak Park went "wet" in 1982; River Forest began allowing only the sale of beer and spirits in 1990.)
Forest Park Public School District 91 serves 1,000 students.  There are two primary schools (grades PreK – 2), two intermediate schools (grades 3-5) and one middle school (grades 6-8). The Park District of Forest Park has a family aquatic center and hosts 16″ soft ball leagues and tournaments. There are three other private elementary schools.  Forest Park is in the Proviso Township School District 209.  Students may attend public high at Proviso East or the Proviso Township Math & Science Academy.
More so than neighboring towns Forest Park enjoys a strong industrial and commercial tax base which includes a shopping mall at Roosevelt and Des Plaines and bustling commercial life on historic Madison Street. As a result, low property taxes are luring empty nesters and young people seeking affordable housing to Forest Park's many condominiums.  Just south of Forest Park is Loyola University Medical Center and School of Medicine and Edward Hines VA Hospital.
Community Links